360° Rotating Seat Cushion


In Stock
Stay comfortable and relaxed with the 360° Rotating Seat Cushion. This cushion is designed to fit on any seat and rotate a full 360 degrees, allowing you to find the perfect angle and position for your comfort. The cushion is made with a soft and supportive material that provides comfort for extended periods of sitting. The 360-degree rotation feature also helps reduce strain on your back, neck, and hips, making it a great option for those who spend a lot of time sitting. Whether you're in the office, at home, or in your car, this cushion is the perfect solution for a more comfortable and relaxed sitting experience.
Details:
MATERIAL: Pleated Fabric + EVA
WEIGHT: 220g
SIZE: 40.0 cm * 40.0 cm * 2.0 cm
COLOR: Black / Red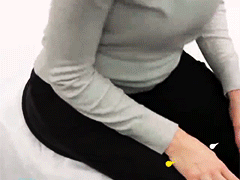 The swivel cushion turns a full 360 degrees and offers effortless, smooth movement in any direction. Without hurting your back or hips, you may depart or enter any seat simply by turning and pivoting.
The contoured swivel seat base, which is supported by textured, non-slip material, maintains stability as the cushion freely rotates in accordance with your body.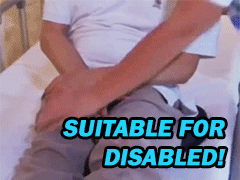 Relieves strain on the hips and back while seated.
Reduce back and hip pain: The swivel seat's robust, moulded foam construction.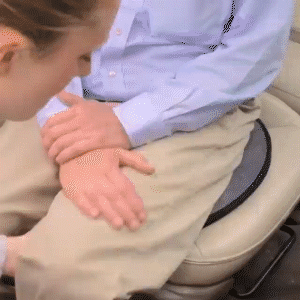 Use the compact and lightweight swivel seat at home, in the vehicle, or at the workplace if you need a seat with a flat surface. The soft spinning cushion is supported with a nonslip, textured material to minimize undesired movement, making it ideal for anyone with restricted mobility.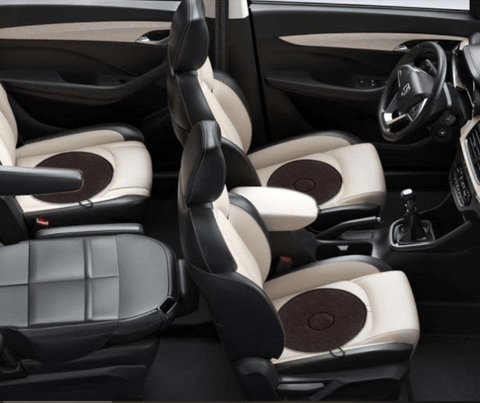 Lightweight and portable: constructed of breathable, lightweight fabric that may be used in every season.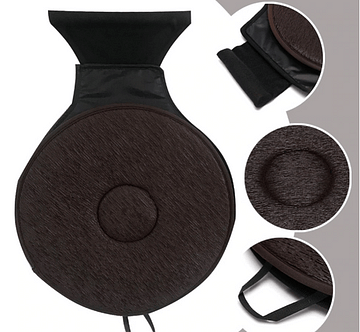 Comfortable: When space is at a premium during transfers, the mat cloth adapts to the shape of the seat for the greatest possible fit and optimum comfort.