Mini Shave Portable Electric Shaver


In Stock
Mini Shave Portable Electric Shaver is a compact and lightweight personal grooming tool designed for on-the-go use. It features a powerful motor and sharp blades for an efficient and close shave, and its small size makes it easy to carry in a bag or pocket. The electric shaver is also equipped with a rechargeable battery for convenient cordless operation and a waterproof design for use in the shower. Ideal for travel or everyday use, the Mini Shave Portable Electric Shaver is a convenient solution for keeping skin smooth and well-groomed.
size:65.8*46*42mm
Material: Plastic plating
Increase shaving volume, smooth, stick-to-the-skin floating arc surface, 6 razor-sharp stainless steel blades with a focus on hard beards, 0.1mm thin stainless steel foil, double ring 3D knife net. Remove hair from the root.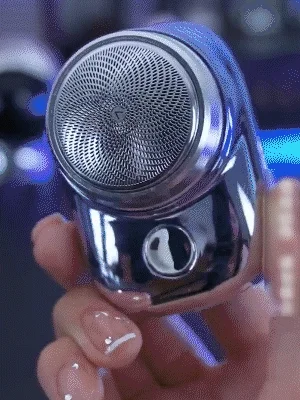 ▶ Precise and Painless Shaving
The motor can spin at a speed of up to 7200 rpm, which is twice as fast as a typical electric razor. The shaving is precise and secure. The motor speed can be regulated even in low-power situations, thus avoiding the beard from becoming caught in the shaver and providing painless shaving.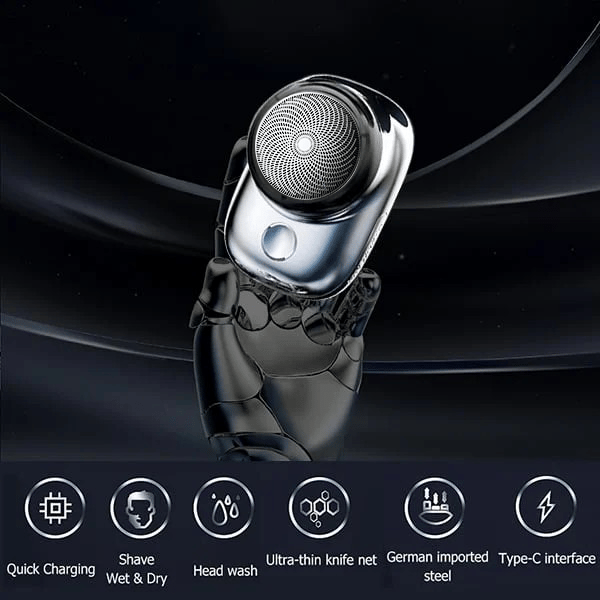 ▶ Wide Range of Applications
Only one Mini Portable Electric Shaver is required at home to take care of men and women. It can be used to shave, and remove leg hair, armpit hair, chest hair, body hair, etc.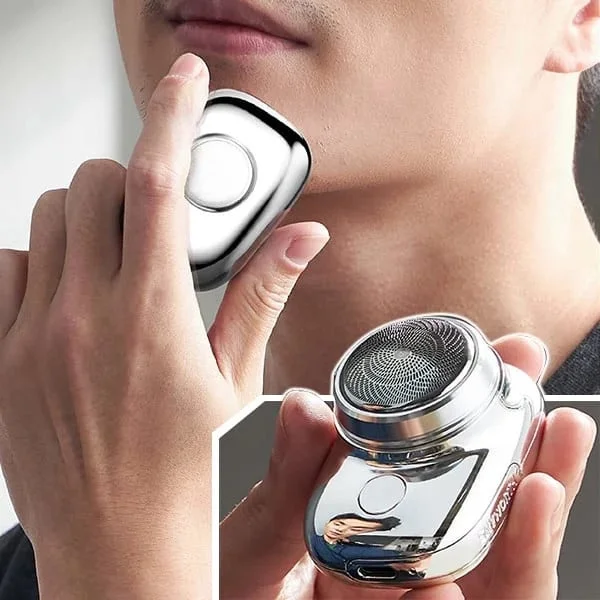 ▶ Wet and Dry Use & Low-Noise
Sanitary and hygienic, dual-use dry and wet, no need to be concerned about bacterial leftovers. Low noise, continuous power, quick speed, and micro-vibration bass motor.
▶ Pocket Shaver
Its small size makes it simple to take and fit into your pants pocket. Non-slip, durable plastic coating provides a comfortable fit. Suitable for a variety of situations, including camping, hiking, office work, and business travel.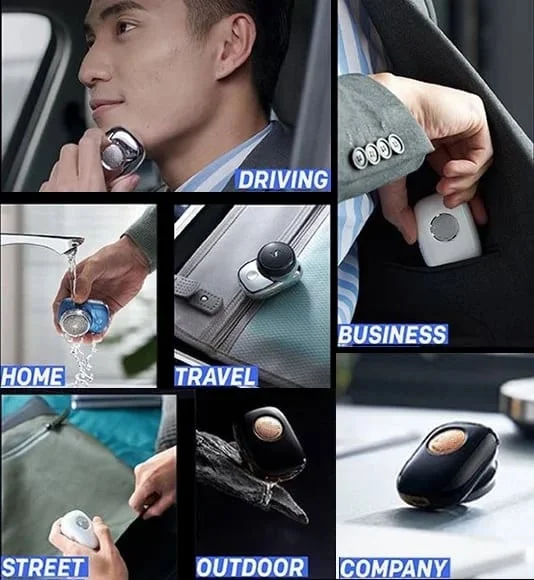 ▶ Fast Charging
The battery may be utilized for more than 6 hours and for 60 days on a single charge. The PC, laptop, mobile power supply, etc. may all be charged easily via the USB interface.